Become A Contender
Amateur Boxing Club
Dive deeper into boxing! Learn the more intricate parts of the 'sweet science' and get a better understanding of what it takes to compete. You'll be supported by instructors that have competed successfully in boxing at the amateur and professional levels. Become a contender today and begin training for competition!
Advanced Boxing
This technical, advanced level class will push your body and mind to the next level! Concentrating on reaction, defensive, and offensive boxing training you will be exposed to what works well in the ring all the while continuing to build your core and cardiovascular strength. This is a prerequisite training class to get you into the ring!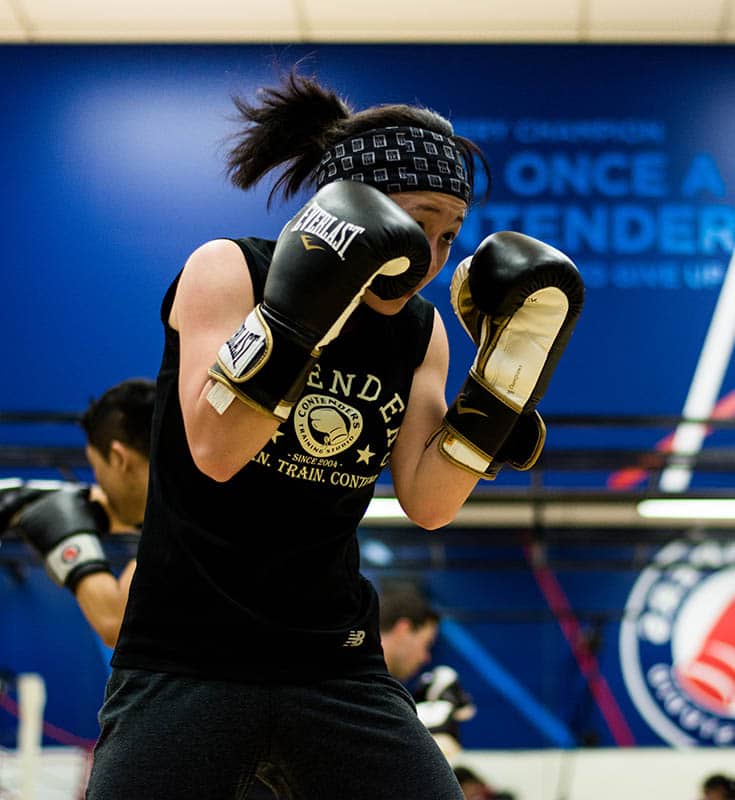 Hand Pads
You know your fundamentals in all areas and are looking to get in the ring or up your skills. Hand pads helps you improve muscular strength, speed, cardio and coordination so you can work fast and under pressure.
Sparring
Test your boxing skills and stamina in the ring! Members who have completed the annual medical clearance and registered with Boxing BC ($100 insurance fee to Boxing BC is required) can spar under the supervision of our instructor(s). A head gear, 16oz sparring gloves and a mouth guard are mandatory.
Open Gym
Want to work out on your own and hone some of the skills you have learned? Want some guidance from one of our expert boxers and trainers? This is the time set aside for personal training when you can have access to using the heavy bags, free weights, ropes, and other exercise equipment here at Contenders.