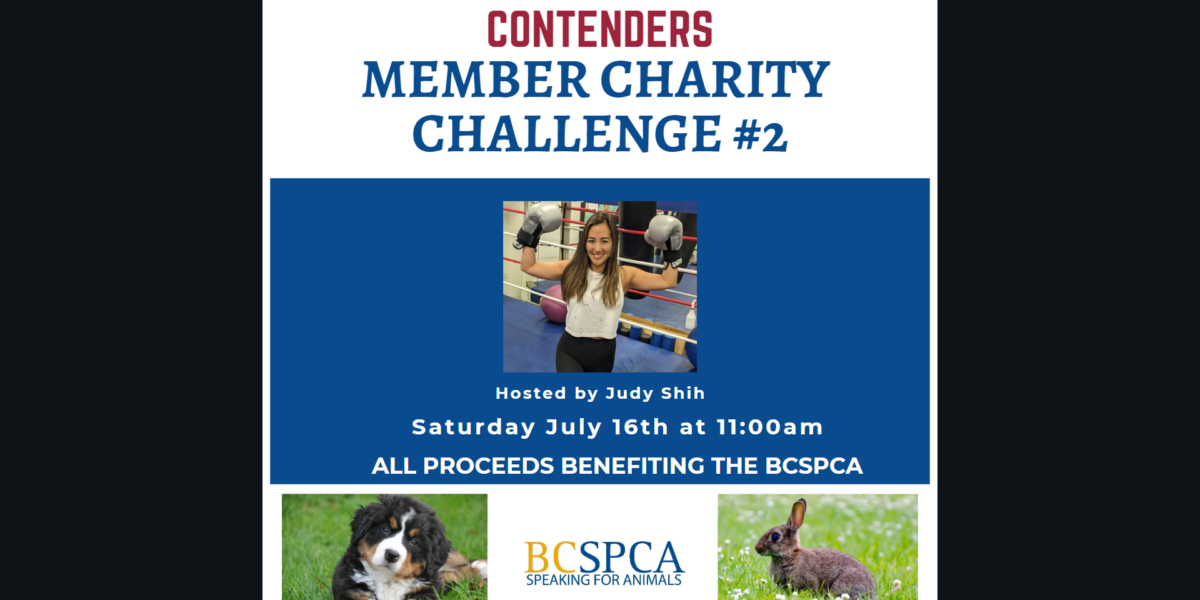 Charity Class #2 The BCSPCA
We held a charity class on July 16th 2022 for Contender Judy Shih's charity of choice: The BCSPCA.
The BCSPCA is the only animal welfare organization in B.C. They work to rescue, rehabilitate and care for all kinds of animals.
Judy's love for animals extends both personally and professionally. She is owner of the doggy spa Pawsh, and is mom to a French Bulldog.
Together we raised over $3000 for the BCSPCA.
Note: All charity classes are done free of revenue to the gym, and donations are collected at the door. Members and non members may attend.