Vancouver boxing lessons is the best fitness!
Are you looking for a way to get fit and have fun at the same time? Why not learn to box? Boxing is an excellent source of exercise and can be both challenging and enjoyable. If you're interested in learning more about boxing, keep reading for details on Vancouver boxing lessons. A great way to tone your body while also strengthening your core, boxing can be done at any age and by anyone willing to put in the time and effort. Keep reading to learn more about Vancouver boxing lessons.
Vancouver Boxing Lessons
Vancouver Boxing Lessons are a great way to challenge yourself physically and mentally. While it can be intimidating to begin, with the right approach, anyone can become comfortable boxing. Boxing isn't just about the physical side of things, but also about the mental side. It's about building confidence and determination to keep going when things get challenging. With Vancouver boxing lessons, you'll learn all of these skills and more.
Benefits of Vancouver Boxing Lessons
If you're considering Vancouver boxing lessons, you might be wondering what all the fuss is about. Boxing has a number of benefits that make it a great option for fitness. A source of both cardio and strength training, boxing can improve your overall health and help you meet your fitness goals. It can help you develop discipline and mental toughness. When you fight in the ring, you have to train hard and prepare yourself mentally for the challenge ahead. This can help you develop patience and perseverance as well as build confidence and self-esteem. Moreover, it can boost your self-confidence when you know that you're capable of taking on challenging situations head-on.
A great way to challenge yourself and push past your limits, Vancouver boxing lessons can be a great way to stay in shape, boxing is also a sport that can be done at any age. Whether you're looking for a new challenge or just want to try something new, boxing is a great option.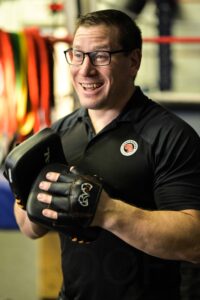 How to get started with boxing lessons
If you're interested in Vancouver boxing lessons, there's no better time to begin than now. There are a number of boxing clubs and studios that offer classes in Vancouver. To find the right boxing studio, you can check online for boxing lessons in Vancouver. You can also ask friends, family members, and co-workers which studios they recommend. Once you've found a few boxing studios in Vancouver, you can use these tips to help you decide which one is best for you. When visiting a boxing studio for the first time, take note of things like the cleanliness of the space and the instructor's attitude. You should feel comfortable and welcome at the studio, so make sure to choose the best boxing studio in Vancouver for you.
Where to find Vancouver boxing lessons
Vancouver has some of the best gyms and boxing coaches in the country, so you don't have to go too far to get started. The city itself is full of parks and outdoor spaces, which makes it easy to train outside, even when the weather isn't favorable. The city also has some great hotels and apartments that are close to the gym, so you won't be stuck on a long trip if you can't afford it. And finally, Vancouver is close enough to other major cities like Seattle and Portland for work or family visits when you're done with your boxing lessons.
Final thoughts
If you're looking to challenge yourself and improve your overall health, Vancouver boxing lessons might be the perfect choice for you. A great way to improve your strength, Vancouver boxing lessons can also help you meet your fitness goals. If you're interested in boxing, it's never too late to start. Boxing is a great sport for people of all ages. Find a boxing studio near you and begin your journey to a fitter, healthier you with Vancouver boxing lessons.