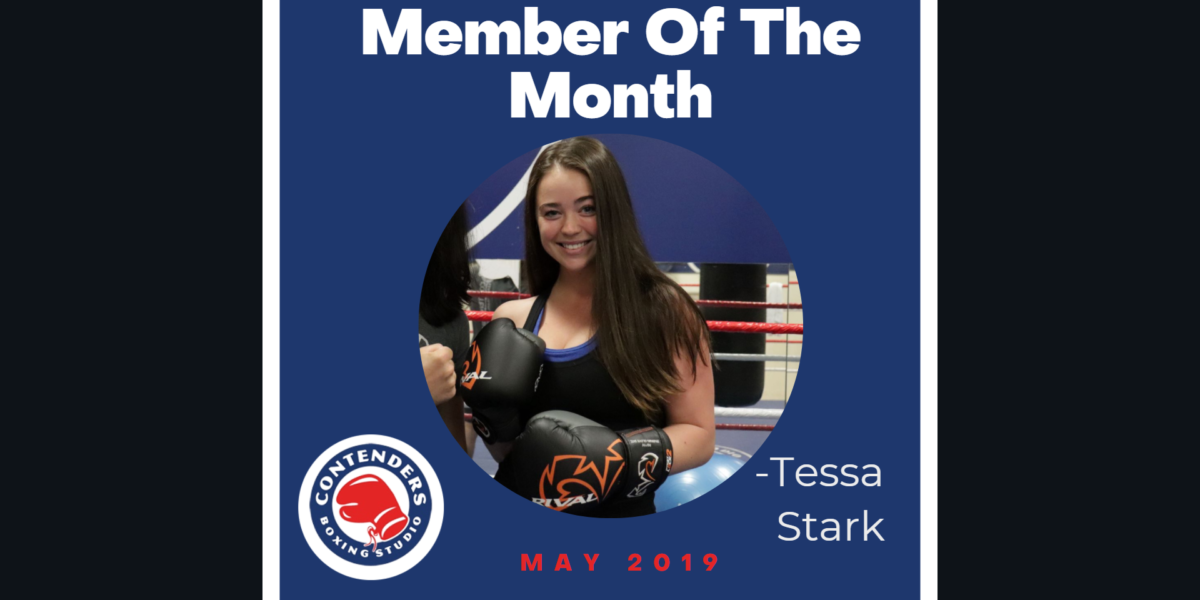 May 2019 – Tessa Stark
Our Member of the Month for May 2019 is Tessa Stark. She has been boxing with us for two years, having gotten hooked after trying our trial! Tessa rarely misses a day, and is a great partner to have in class. Her specific dedication to our sparring classes also ensures other women know they have a place in the advanced classes too!
"I absolutely love Contenders. The coaches are so supportive, knowledgeable, and amazing. The classes are a great mix of technical work and conditioning. I always leave class feeling better mentally and physically. Boxing has given me a lot of confidence. It makes me feel like a bad-ass!"
Tessa's favourite class at Contenders is our Beginner Sparring Class, Tuesdays and Thursdays at 4:30pm. "I was scared to try it at first, but I soon realized that getting hit is the fastest way to learn what your weaknesses/bad habits are. I always leave feeling like I've learned something new, or levelled up my technique in some way."
Outside of boxing, Tessa attends Naturopathic Medical School and is graduating in June. She plans to start her own practice in Vancouver, with a special focus on successful aging, regenerative medicine, and chronic pain.
Her advice for anyone thinking of joining? "Have fun with it and stay consistent. The only way to get better is to keep showing up."
Tessa's hard-work and exemplary attitude is exactly what makes Contenders the fun, supportive, and driven team it is. Great work Tessa, keep it up!